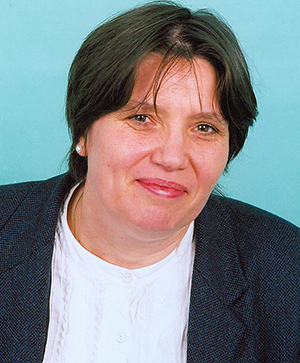 Dr Joanna Szmelter  is a Reader in Computational Fluid and Solid Dynamics at the University of Loughborough, UK. In ESCAPE, she is the co-leader of WP1, focusing on unstructured meshes.
Joanna Szmelter moved to Loughborough University from Cranfield University, Royal Military College of Science, in October 2006, where she was a senior lecturer in the Ballistics and CFD Centre.
Prior to this she was in charge of the Aerodynamic Technology Group at BAe Airbus Ltd. She chaired BAe working groups in Unsteady Aerodynamics (1992–96), the Co-ordination for Unstructured Meshes (1994-95) and the Euler Core Team (1994-95). She was also a member of the BAe Fluid Mechanics Sub-committee (1994-96), the UK Advisory Group for Computational Fluid Mechanics (1994-96), BAe representative in the Airbus Industries Unsteady Aerodynamics Working Group at Toulouse (1993-95) and BAe Coordinator for the tripartite Consortium between BAe, Rolls-Royce and DRA for joint unstructured meshes-based CFD technology development (1994-95).
She gained her PhD and worked as a senior research assistant at Swansea University, Dept. of Civil Engineering.
Other example careers can be found here:
https://www.ecmwf.int/en/about/media-centre/news/2020/international-womens-day-2020-celebrating-women-science
https://www.ecmwf.int/en/about/media-centre/news/2018/celebrating-women-science