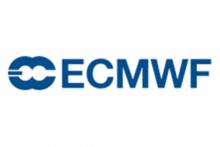 About the Organisation
The European Centre for Medium-Range Weather Forecasts (ECMWF) is an international organization supported by 34 States: 23 Members (Austria, Belgium, Croatia, Denmark, Estonia, Finland, France, Germany, Greece, Iceland, Ireland, Italy, Luxembourg, the Netherlands, Norway, Portugal, Serbia, Slovenia, Spain, Sweden, Switzerland, Turkey and the United Kingdom) and 11 Co-operating Members (Bulgaria, Czech Republic,  the former Yugoslav Republic of Macedonia, Hungary, Israel, Latvia, Lithuania, Montenegro, Morocco, Romania and Slovakia). ECMWF's principal objectives are the preparation, on a regular basis, of medium-range and long-range weather forecasts for distribution to the meteorological services of the Member States, the development of scientific and technical research directed to the improvement of these forecasts, and the collection and storage of appropriate meteorological data ECMWF's strategy includes the principal goals to provide reliable forecasts of severe weather across the medium-range and high-quality, near-surface forecast products focusing on areas such as precipitation, wind and temperature. ECMWF's computer facility includes supercomputers, archiving systems and networks.
In 2013, ECMWF initiated a Programme on Scalability that aims at developing the next-generation forecasting system addressing the challenges of future exascale high-performance computing and data management architectures. The Programme is required to optimize system performance allowing ECMWF to fulfil its strategy within the expected resource constraints.
Role in ESCAPE2
ECMWF will coordinate the ESCAPE-2 project, both in terms of administration and scientifically, and lead WP5 and WP6: Dissemination, Training, Project Management. ECMWF will contribute to the development of dwarfs (WP1: Algorithms and Mathematics), DSL specification in WP2: Programming Models & Domain-specific Languages, provide KRONOS WP3: Weather & Climate Benchmarks, and support the VVUQ aspects  in WP4: Verification, Validation, Uncertainty Quantification (VVUQ).