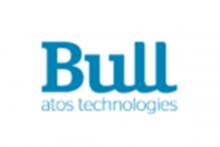 About the Organisation
Bull (Bull SAS) is one of the newest member of the Atos family. In 2016, Atos SE is a leader in digital services with pro forma annual revenue of 5 e.6 billion and 96,000 employees in 72 countries. Serving a global client base, the Group provides Consulting & Systems Integration services, Managed Services & BPO, Cloud operations, Big Data & Cyber-security solutions, as well as transactional services. With its deep technology expertise and industry knowledge, the Group works with clients across different business sectors: Defense, Financial Services, Health, Manufacturing, Media, Utilities, Public sector, Retail, Telecommunications, and Transportation. With 80+ years of technology innovation expertise, the new « Big Data & Cyber-security » Service Line (ATOS BDS) gathers the expertise in Big Data, Security and Critical Systems brought by Bull acquisition and the ones already developed by Atos in this domain. The Service Line is structured into 3 complementary activities: Big Data, Cyber-security and Critical Systems. 
Big Data: the expertise of extreme performance to unleash the value of data (detailed below) 
Cyber-security: the expertise of extreme security for business trust 
Critical Systems: the expertise of extreme safety for mission-critical activities. 
In recent years, the Bull R&D labs have developed many major products that are recognized for their originality and quality. These include the Sequana supercomputer which concretes the first results of the "Bull Exascale Program" announced during SuperComputing 2014, bullion servers for the private Clouds and Big Data, the Shadow intelligent jamming system designed to counter RCIEDs, the libertp tool for modernization of legacy applications and hoox, the first European smartphone featuring native security. To explore new areas and develop tomorrow's solutions, today, Bull R&D is investing heavily in customers – with whom it has forged many successful technological partnerships – as well as in institutional collaborative programs (such as competitiveness clusters and European projects) and in partnerships with industry (Open Source, consortiums). Bull is involved with the strategy towards HPC in Europe with the active leadership of ETP4HPC and contribution to the Strategic Research Agenda.
Role in ESCAPE2
The European industrial HPC vendor, Bull will mainly contribute to ESCAPE-2 by helping at defining, optimizing, installing and testing a representative set of application benchmarks (the High Performance Climate and Weather (HPCW) Benchmark Suite) to provide valuable performance and energy metrics through its knowledge and long standing experience in procurements and acceptance testing of high-end HPC systems, including for Numerical Weather and Climate Prediction codes.
Moreover, during the project, Bull will bring access to various state-of-the-art HPC systems, technologies and tools that will be used to test ESCAPE-2 tools and to provide reference performance of the HPCW Benchmark Suite on a wide variety of systems.
Finally, Bull will support, through its contributions to the ESCAPE-2 project, the development of excellence in European HPC technology and thus strengthen its competitiveness and growth, especially for the weather and climate community.
Bull will be mainly involved in WP3: Weather & Climate Benchmarks as co-lead.
In addition, participation is also planned in the WP5 for dissemination and communication.